IDT Australia releases ASX Announcements via this page and through the ASX Market Announcements Platform.
Market announcements are then made available on the ASX website and through data providers including IRESS, ThomsonReuters, Bloomberg and Morningstar.
Please see our ASX Announcements below. To search for announcements older than 2015 please use the ASX Announcement search function.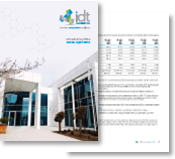 ASX Announcements Archive