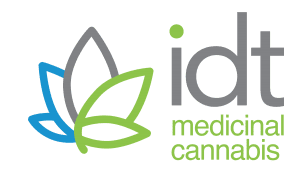 IDT Australia has the licensure, capabilities and facilities to manufacture a range of medicinal cannabis products for local and international markets.
Our cGMP manufacturing facilities can produce both Active Pharmaceutical Ingredients (API) and Finished Dosage Forms (FDF) positioning us as a leading facility in the medicinal cannabis manufacturing space.
Our commercial-scale API production facilities can process tonnage quantities of biomass into value-added downstream products, all under cGMP manufacturing conditions.
We have well established in-house ancillary services including Analytical, Quality, Regulatory, Stability, Secure Storage and Shipping; all of which fall under our cGMP Poisons and Medicinal Cannabis manufacturing licensure.
Our analytical laboratories offer a broad range of medicinal cannabis cGMP testing and stability services to support the products we manufacture.
Our spectrum of cGMP medicinal cannabis manufacturing ranges from packaged biomass to Active Pharmaceutical Ingredients (API) and Finished Dosage Forms (FDF) and includes:
Commercial-scale medicinal cannabis resin extraction
Purification of medicinal cannabis resin to individual cannabinoids
Solid oral dosage forms (liquid in bottle, capsules, tablets)
Sterile (liquid fill, lyophilised product)
High CBD and THC options (including synthetic API development)
GMP packaging of biomass
Other dosage forms upon request (eg: sprays, patches, dermal)
If you're a medicinal cannabis company looking for turnkey cGMP contract manufacturing services please get in touch with us today.